McHale teaches comeback ball to the Rockets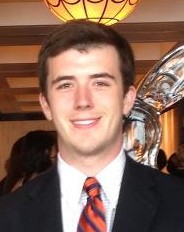 Staff Writer
Judge Sallans
HOUSTON — Kevin McHale is the only person to come back from being down 3-1 in a playoff series as both a player and a coach.  His first time was with the 1980-81 Celtics down 3-1 to the Philadelphia 76ers in the conference finals.  The Celtics would go on to win the NBA championship.
The second time was as a coach with the current Houston Rockets over the Los Angeles Clippers.
The last time a Rockets team came back from a 3-1 deficit was in the 1994-95 playoffs, where they went on to win the title.  
For the current team to follow in both McHale's and the '94-95 Rockets' footsteps, they have a tough road:  through Golden State in the Western conference finals.  The Warriors had the best record in the regular season and are led by this year's MVP, Steph Curry.  They also swept the Rockets 4-0 in regular-season matches.
Does the Rockets organization have what it takes to win?
It is rumored that Bernie Bickerstaff, and not McHale, is the team's primary play designer.   This does not discount the talents of the 3x champion.   One of the best power forwards to play in the NBA, McHale understands defense and inspires special effort from the Rockets' big men.
Incredibly enough, a year ago there was talk of letting McHale go.  He was faulted for the team's inconsistency and lack of toughness.   But this year the Rockets redefined themselves.  James Harden, the scoring machine who shunned defensive work, this season became a complete player and was runner-up to Curry as MVP.  The Curry-Harden MVP matchup adds flavor to this conference final.
McHale has embraced general manager Daryl Morey's advanced analytics model that identifies assets each player can provide.  The Rockets' success against the Clippers was due in large part to a bench fueling the "downhill" style of play.
Josh Smith, Pablo Prigioni, and Corey Brewer brought the high intensity that brings to mind Rudy Tomjanovich's memorable line:  "Don't ever underestimate the Heart of a Champion."
These bench players are going to be critical against the Warriors, whose rotation usually involves only seven players.   If the Rockets intend to keep up their downhill play, and tire out the Warrior Seven, their bench will have to perform at the level of intensity shown in the last three games of the Clippers series.