Rose laments Ichiro making him 'The Hit Queen'
As Japan's Ichiro Suzuki, 42 and now a Miami Marlin, approached the hit total of 4,256 amassed by Pete Rose, the American Hit King protested that Ichiro's achievement was not comparable, since he spent much of his career in Japan's top professional league and not in Major League Baseball.  Rose to USA Today: "It sounds like in Japan they're trying to make me the Hit Queen.  I'm not trying to take anything away from Ichiro.  He's had a Hall of Fame career.  But the next thing you know, they'll be counting his high-school hits.  . . . There are too many guys who fail here and then become household names there.  Like Tuffy Rhodes."  He was referring to a farmhand for the Houston Astros and Chicago Cubs who hit 55 homers in Japan in 2001.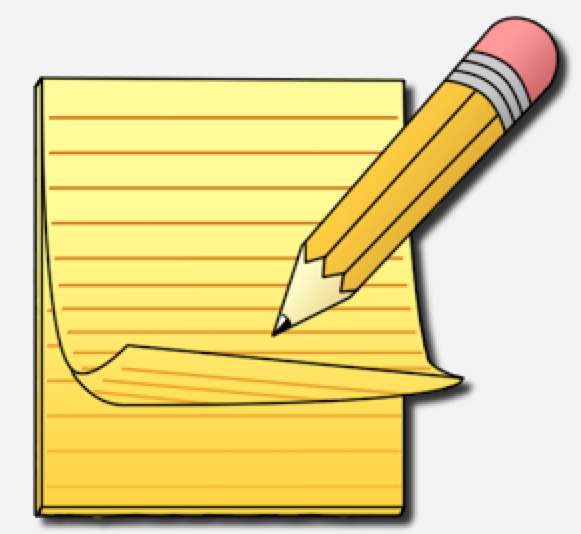 Dear Pete: Ichiro is about to collect his 3,000th major-league hit.  In his seven full seasons in Japan, he never played more than a 135-game schedule.  No need to discount his success, even if you have the better claim to sovereignty.  It won't put you into the Hall ahead of him.
Bumgarner wants to be first pitcher in Home Run Derby
Madison Bumgarner, ace pitcher of the San Francisco Giants, says he wants to compete in the Home Run Derby that precedes the All-Star Game.  Bumgarner has been putting on batting-practice displays that include 460-foot home runs.  In the past three seasons he has hit 11 home runs in 194 plate appearances.  Alas, his manager, Bruce Bochy, is not supportive of his proposal.  "No, to be serious, I couldn't let him do it," Bochy told ESPN.  He's concerned about the possibility of injury.
Video on Vandy football player's phone led to rape verdict
Former Vanderbilt football player Brandon Vandenburg probably would not have been convicted of "aggravated rape" had it not been for incriminating video he left on his cellphone.  That videotape showed him laughing as he filmed his unconscious girlfriend being sexually assaulted.  An ex-teammate, Jaborian McKenzie, testified during trial in Nashville that Vandenburg organized a gang rape in his dorm room that also was perpetrated by McKenzie and two other players on the 2013 Commodores team.  The victim, who is a graduate student in another state, said that when the investigation began, she tried to protect the athletes from being charged.  "I was worried about them getting kicked off the team," she told WKRN-TV in Nashville.  She and Vandenburg had been dating for about two weeks prior to the assault.  When she regained consciousness after being intoxicated from a blue drink he had served her, she had no recollection of the rape.  He assured her he had guided her to his room to lie down after she drank too much.  Vandenburg, 23, is expected to be sentenced to at least 15 years in prison – stark contrast to the six months in county jail recently assessed to 20-year-old swimmer Brock Turner for raping an unconscious 23-year-old woman at Stanford University.
Cam Newton says he will dab no more
Carolina Panthers QB Cam Newton popularized "the dab" dance move when he incorporated it into his end-zone dance performed whenever he scored a touchdown.   "I have to put that aside," he told Charlotte radio station WFZN-AM.   He said he has "until September to find out" what dance move will replace the Dab.  Newton apparently is responding to criticism that his postgame celebrations were arrogant and provocative and that he was not being a good role model for youngsters.
Warriors pondering free agent Nowitzki
Perennial Dallas Mavericks All-Star Dirk Nowitzki has filed for free agency, and the Golden State Warriors are reported to be interested.  Nowitzki, 38, has spent his entire 18-year career with the Mavs but wants to play for a contender in the twilight of his basketball career.  However, until Oklahoma City's Kevin Durant reveals his intentions in July, most free agency movement is on hold.  The Warriors, who won a record 73 games this season but lost to Cleveland in the NBA Finals, are believed to be interested primarily in Durant but would consider Nowitzki as an alternative.
Bird proposes a 4-point shot for the NBA
Larry Bird's proposal that the NBA consider adopting a 4-point shot was a shock to many basketball fans.  But on second thought, it should not be surprising that the perennial Boston Celtics All-Star would favor the sort of long-distance shooting that was his forte.  In his time, the late 1970s to late 1980s, Bird was the greatest of shooters.  When he walked into the locker room to dress for the 3-point contest during an All-Star weekend, he said to the other competitors: "Which one of you guys is finishing second?"  Bird now says "the game is evolving" and that the long shot is gaining popularity.  But his idea drew scorn from another retired sharpshooter, Reggie Miller.  The former Indiana Pacer said, "It would be a gimmick.  What's next, a half-court shot?  The league will be a laughingstock, and I will be in the front of the line laughing."
Olajuwon says today's big men 'more skilled than ever'
Hakeem Olajuwon, former superstar center (and accomplished soccer player) known for athleticism, disputes the popular notion that the NBA has declined in quality since the 1990s, when he led the Houston Rockets to back to back league championships.  In an article for The Players' Tribune, Olajuwon wrote: "It's possible that today's big men are more skilled as all-around players than ever before.  Look at guys like Draymond Green and LaMarcus Aldridge in this year's playoffs.  I'm in awe of how they play like guards and centers at the same time."